Mastering Composition in Photography & Art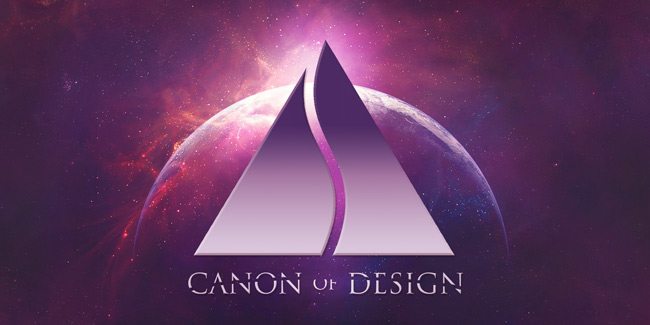 Introduction: Mastering Composition with the Canon of Design
The Canon of Design represents artistic integrity, and enables you to leave your mark on this earth as one of the most talented visual communicators ever known. Learn the language of design to stand with the great masters and reflect the beauty prominently found in nature. Endure the journey to achieve artistic excellence!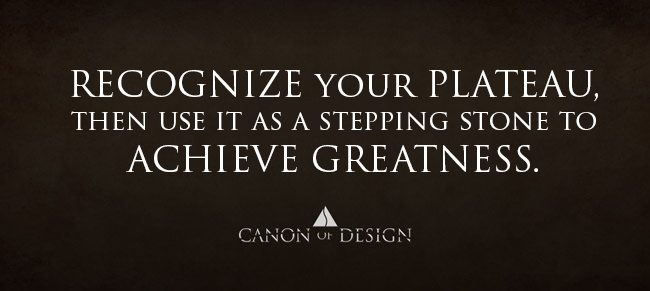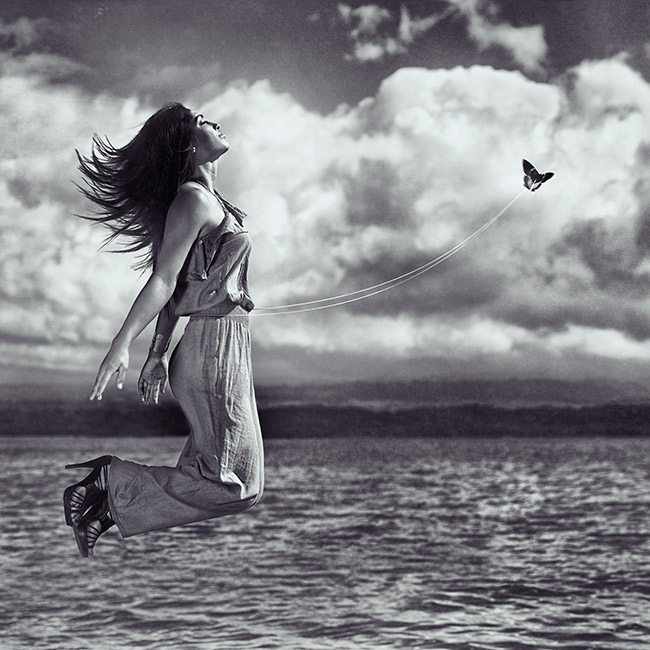 Thanks for taking the time to visit! Just being here on this page shows that you have a slight curiosity about mastering composition, and want to improve. Even if you are a beginner or a professional, most of these techniques are overlooked, or not even mentioned….no kidding. Some people rely on their gut to guide them, or worse yet, the rule of thirds (#AbolishROT). Both are unreliable as you will discover throughout this project.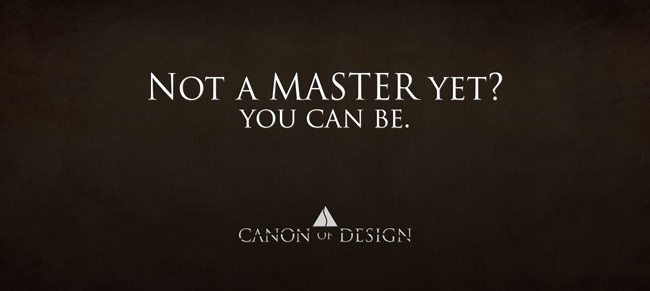 Why Would I Commit to Such an Impossible Project?
Launch Day for the Canon of Design 365 Project was September 28th, 2013. Original Name of 365: "The Rule of Thirds Killed Design and Left it for Dead".
This started as a 365 project, where I would upload one composition related article, per day, for a full year, but it's become so much more than that! You're probably sick and tired of all of the junk you find on the internet and are thirsty for some REAL knowledge. I know I was! That's why I created the Canon of Design…so artists could have a place to go to when they were ready to take their art not just to the next step, but to the master level. Thousands of artists visit this site, so you're not alone.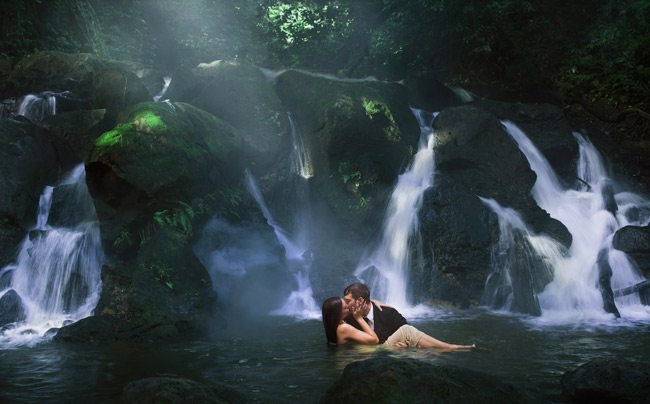 I refined the information I found in school, books, personal experience, internet, trial and error, and wisdom gained from studying and analyzing countless master works, then presented it to artists in need of reliable, applicable content. One article a day, for a year is quite the commitment, but I knew it would be something extremely important for the world of art, which artists of all kinds could benefit from for years and years to come. It's the only resource on the internet with this much invaluable information on mastering composition.
"Skills grow on a basis of understanding, not on ignorance." ~Myron Barnstone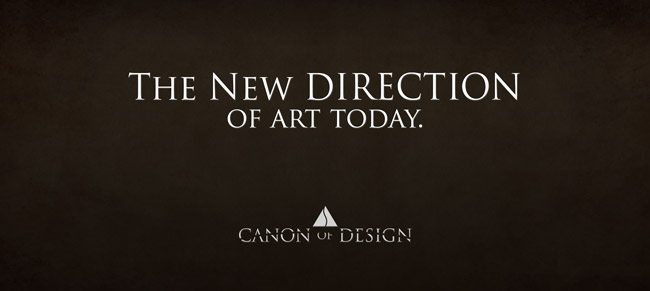 The Canon of Design was created to help introduce to you some methods of visual awareness and mastering composition that will help you in your craft whether it be photography, cinematography, painting, drawing, sculpting, architecture, interior design, graphic design…it can be applied to all of these fields.  It's the key to mastering composition, understanding and creating your own masterpiece! Sure, to some of you it may seem a lot at first, but if you get one or two concepts down, then you will have more to learn when you're ready. Learn to crawl before you run a marathon. By all means, take baby steps to mastering composition!
Learn the Way That Works Best for You
I've created two different ways to browse the articles; linear and structured. Whether you like everything in order, from start to finish, or if you learn better when everything is organized. I've got you covered 😉 All of the information is important, but now you've got options to help you navigate the way that works best for you.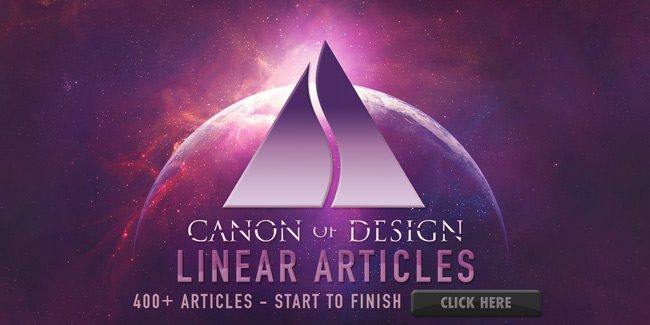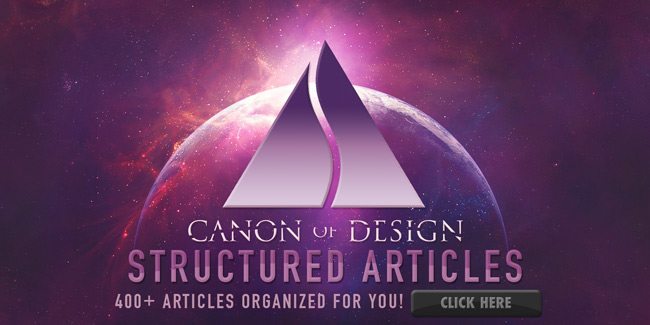 See What they are Saying on the Front Page of the Internet
Reddit is known as the "front page of the internet", so it's interesting to see fans and skeptics alike who have discussed this 365 project while in it's infancy (read the comments) . I'd love to hear what the skeptics have to say now!
Here's another discussion (read the comments) where they talk about the Van Gogh analyzed painting (see Day  54). The proof is in the pudding, as they say. Read the painting, and you'll reveal the secrets of the masters!
Much Love for All of the Amazing Support!
Huge thanks to all of the artists that have shown tremendous support since the beginning!! Read all of the nice emails, comments and reviews they have sent to help keep this site going.
Hello Tavis, Thanks for offering this great book. As you noticed, I am involved with the curating and teaching of photography at The Ansel Adams Gallery in Yosemite.
I feel that the knowledge which you are offering is greatly needed. I am not certain why photographers are not educated like other classical artists.
I am looking forward to the PDF release of your photography specific book.
Kind Regards,
Michael Wise
The Ansel Adams Gallery
Yosemite National Park
Excellent
article
Tavis, I read every word…   and for info, a well known Aussie judge, whom I shall keep nameless (after I posted the article link on our camera clubs facebook page) wrote  –
This is a very elloquent article that is worth reading over and over again. I have long considered the Rule of Thirds a load of poppycock and have made a conscious effort to avoid using it.
What really cheeses me off is when club judges evaluate images on the basis of their compliance with the Rule of Thirds.
cheers
John
Like the book… reinforces Myron's program and fits into my wheelhouse well.
Michael Mentler
Thanks Tavis,
I have done the first 14 "sessions" on your website and it's realllly exciting stuff.
Some things, I need to re-read again as I am not a math genius, but I am getting by 😉
Your canon of design inspires me to create my new production with the design theories
in mind. I am planning to make cinematographic stills with music bands. Once I make the sketches during pre-production, I will let you know 😉 Can't wait to read the rest on your webpage!
Cheers and thanks for all the info!
Hi Tavis, I have been diving into your work religiously in my off time and I can already tell I've struck gold. What you have created is exactly what I was looking for which I couldn't find elsewhere. I remember stumbling upon some gestalt info in the past but it was related to graphic design and I dismissed it because I couldn't easily relate it to my own art, but you go through and show exactly how it relates to 2d art in a way that is easy to digest and apply, and the dynamic symmetry has been blowing my mind. It's one of those moments where I can tell my art is going to take a quantum leap forward as long as I do everything I consciously can to master this methodology. I am truly thankful for your work and effort in creating this, my friend.
Thanks again Tavis!
Thanks! Really enjoy reading your master pass stuff. Keep up the good work!
Ryan McCarthy
I recently discovered your Canon of Design site and read through the article on PetaPixels ("
10 Myths About the Rule of Thirds
").  As a digital artist, I was really happy to see an alternative approach to composition (I too have been trapped by the rule of thirds–and it's tough to break).  I purchased your grids (for the computer) and read through both articles included in the pdfs.
Thanks,
Tony
Hi Tavis,
That's brilliant thank you very much, the link worked fine!
Very excited to get stuck into this book – the techniques on your blog have actually been quite life-changing for me as an artist and have really helped me to push towards the career I really want, so thank you!
Best regards, Katie 
Tavis,
I've been a follower of your webpage for a while now and I was unable to commit to the "Master Pass" until today. I'm happy to join up as I'm collecting information that I hope to present to my local photography club of nearly 200 members. I hope to inspire and challenge them to think outside of the rule of thirds and understand why it doesn't hold water.
Thanks for the great content. I look forward to using your materials as reference as I assemble my presentation!
Best, Tim
Dear Tavis,
I have learned a great deal about composition and wanted to thank you for your research on the topic. I feel that it was well worth my while in terms of my composition skills.
Best of Luck with your future endeavors.
Sincerely, James Oliver 
Being a teacher of design, I can honestly say it's difficult finding reliable information on the art of composition. Most photography books only cover the ready-made rules of art; the Rule of Thirds, the Rule of Odds, the Rule of Space, Leading Lines, etc. None of which have any value when it comes to creating masterful art.
Also, being a photographer and having a love for street photography, finding a book written on how to improve your street photos is even harder. All of the books and free online e-books I have read in this genre only cover the abstract art concepts of image making and none of them are based on reliable information on design.
I came across "Photography Composition and Design: A Fun Approach for Serious Artists" on Amazon.com and ordered it right away. I have to say I'm thrilled that someone has finally written a solid book on the art of street photography and this is a great follow-up book to the Canon of Design (I use the Canon of Design as a reference guide for my own website).
This book covers everything from the importance of camera gear to lighting to applying Dynamic Symmetry to your images, and so much more. It's simply a joy to read. If you're a serious photographer and you're unhappy with your photographs, give this book a try. You won't regret it. I guarantee if you apply the design techniques that Tavis Glover recommends, your street photographs will improve dramatically.
Thanks so much, Tavis! I've downloaded it and now I have a lot of reading, studying and practicing to do. I have really enjoyed many of your videos on 
YouTube
. Yours has to be the best approach to pictorial composition I have ever seen. I finally feel like I might be able to find my way out of the dark, deep woods.
Thanks again!! Thom Bluemel
Hi Tavis! You have been an amazing inspiration to me. I love your book and I tell all my photographer friends to read it.
I've been memorizing the overlays and applying them but I want to actually put one on my xpro2 so I decided to just buy all of yours and get them printed on overhead film and do the tape method. Thanks for doing the math and making them for folks like me. I included one of my photographs that I took after I started studying your work so you can see how I have put it to good use.
Thanks for your time and your knowledge.
Justin Day
" I read most of the 365 pages, which were very instructive, mind opening and beautiful by the way." ~ 
Stephan Hartz
"Hi, I'm learning a lot from your blog. I love it in fact, it challenges my critical thinking. I am not disappointed by your videos. It's fascinating to try to see what you share/teach/advocate in a self-made production. Well done, I find the effect of water going back in time strangely hypnotic." ~Wearyspecter
"This is really a gold mine of information… Thank you so much! I am sure to be posting more across all of these post. I have been trying to understand composition for some time now, for photography, Graphic Design and Fine Art." ~ Russell Spears
Thank you for a great website and solid body of work in regard of learning and teaching design. In first six days of the 365 you've shown deep knowledge of design and great sense of humor. This was enough for me to purchase membership pass.
I'm really looking forward to the end of the 365. Will be following this course (if I may call it so) closely to improve my photography skills. I'm sure more people should know things you're discussing here. You deserve for wider audience. ~ Z4Y4TS
"Mr Glover, I've been following your blog these past few days, and I am so impressed 😀 Thank you so much for doing this, it's already affected the way I think about and see the world, not to mention paintings and photographs! As an aspiring photographer, all of this information is priceless. I am really eager to continue reading your blog! Thank you so much! ~ Martin
Your dissection of HCB's work simply just blew me away. Consider me now a believer of the Canon of Design. ~ Hafizuddien Ju
"After reading this post, I took the protective plastic cover that's on my camera's LCD and drew the root phi basic armature on it. Don't worry, I didn't damage the LCD, but I think I will begin to use this as a way of checking myself for the next little while and see where it gets me.
I even reviewed my favourite images that I've taken in the last year and they are flukes: they hit this Root Phi grid fairly closely (even closer with a quick crop!). I guess I just didn't realize why I liked what I did!
Thanks Tavis, I'm enjoying this blog immensely. Keep it up, I want to keep learning!" ~ Tim Lingley
Dear Tavis
Recently I purchased the computer and camera grids that you have constructed. I also purchased the Canon of Design book and have found all of them to be extremely helpful in my understanding of design and its application in art and photography.
Rick Mecall