Join : The Master Pass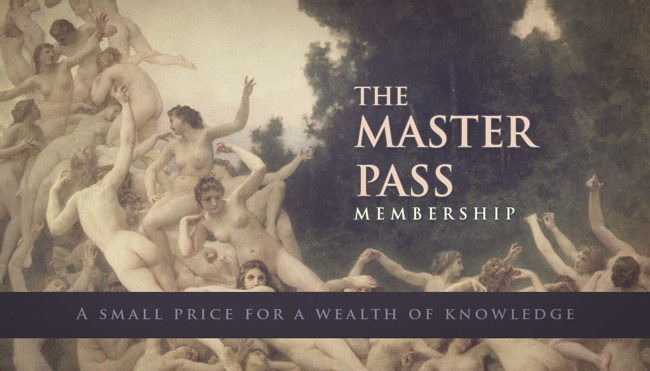 Thanks for showing your interest in The Master Pass! The Canon of Design is currently helping artists around the world…Great Britain, Germany, France, US, Brazil, Spain, Thailand, Singapore, Algeria, Canada, Australia, India and more. Join the fun!!
Absorb the information available in the Canon of Design, apply it to your art, and see yourself take full control!

A Wealth of Knowledge for only $9.99!
Yes, for the price of a Big Mac with a chocolate shake you could enjoy a month full of secret knowledge that will improve your art immensely. This monthly fee of only $9.99 will get you exclusive access to all of the articles, and the resources page with several downloads. It's simple to sign up too!
Please click on the "Subscribe" button to sign up for The Master Pass membership.
*After purchasing

the membership you will receive an email with your

login info

and 

password

. I will send the email ASAP, but please allow 3-8 hours for time zone differences. If your email is

different

than what is in PayPal, please

email

me a current one. Making money is far less important to me than making people happy 😉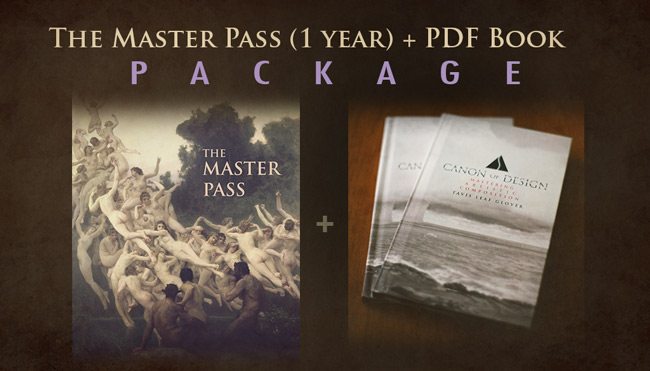 The Master Pass Year Subscription + PDF Download
There is even a better deal if you are super dedicated to learning this information and applying it to your art! When you purchase a one year subscription you not only save money, but you get a Free PDF of the Canon of Design Mastering Artistic Composition. Don't wait to present your art and get patted on the head by your Grandma. Get patted on the head by the masters! Learn design techniques and KNOW what good art is so you can create it!
One of the best things about this deal is that it will automatically renew and you give you the same low price for another year of excellent content!
*After purchasing

the pdf book + membership package you will receive an email with your

login info

and download 

password

. I will send the email ASAP, but please allow 3-8 hours for time zone differences. If your email is

different

than what is in PayPal, please

email

me a current one. Making money is far less important to me than making people happy 😉
$131.99 $69.99 (46% Off)

See What they are Saying on the Front Page of the Internet
Reddit is known as the "front page of the internet", so it's interesting to see fans and skeptics alike who have discussed this 365 project while in it's infancy (read the comments) . I'd love to hear what the skeptics have to say now!
Here's another discussion (read the comments) where they talk about the Van Gogh analyzed painting (see Day  54). The proof is in the pudding, as they say. Read the painting, and you'll reveal the secrets of the masters!
What People Are Saying
Thanks Tavis,
I have done the first 14 "sessions" on your website and it's realllly exciting stuff.
Some things, I need to re-read again as I am not a math genius, but I am getting by 😉
Your canon of design inspires me to create my new production with the design theories
in mind. I am planning to make cinematographic stills with music bands. Once I make the sketches during pre-production, I will let you know 😉 Can't wait to read the rest on your webpage!
Cheers and thanks for all the info!
Hi Tavis,
That's brilliant thank you very much, the link worked fine!
Very excited to get stuck into this book – the techniques on your blog have actually been quite life-changing for me as an artist and have really helped me to push towards the career I really want, so thank you!
Best regards, Katie
Tavis,
I've been a follower of your webpage for a while now and I was unable to commit to the "Master Pass" until today. I'm happy to join up as I'm collecting information that I hope to present to my local photography club of nearly 200 members. I hope to inspire and challenge them to think outside of the rule of thirds and understand why it doesn't hold water.
Thanks for the great content. I look forward to using your materials as reference as I assemble my presentation!
Best, Tim
Dear Tavis,
I have learned a great deal about composition and wanted to thank you for your research on the topic. I feel that it was well worth my while in terms of my composition skills.
Best of Luck with your future endeavors.
Sincerely, James Oliver
Thanks so much, Tavis! I've downloaded it and now I have a lot of reading, studying and practicing to do. I have really enjoyed many of your videos on
YouTube
. Yours has to be the best approach to pictorial composition I have ever seen. I finally feel like I might be able to find my way out of the dark, deep woods.
Thanks again!! Thom Bluemel
" I read most of the 365 pages, which were very instructive, mind opening and beautiful by the way." ~
Stephan Hartz
"Hi, I'm learning a lot from your blog. I love it in fact, it challenges my critical thinking. I am not disappointed by your videos. It's fascinating to try to see what you share/teach/advocate in a self-made production. Well done, I find the effect of water going back in time strangely hypnotic." ~Wearyspecter
"This is really a gold mine of information… Thank you so much! I am sure to be posting more across all of these post. I have been trying to understand composition for some time now, for photography, Graphic Design and Fine Art." ~ Russell Spears
Thank you for a great website and solid body of work in regard of learning and teaching design. In first six days of the 365 you've shown deep knowledge of design and great sense of humor. This was enough for me to purchase membership pass.
I'm really looking forward to the end of the 365. Will be following this course (if I may call it so) closely to improve my photography skills. I'm sure more people should know things you're discussing here. You deserve for wider audience. ~ Z4Y4TS
"Mr Glover, I've been following your blog these past few days, and I am so impressed 😀 Thank you so much for doing this, it's already affected the way I think about and see the world, not to mention paintings and photographs! As an aspiring photographer, all of this information is priceless. I am really eager to continue reading your blog! Thank you so much! ~ Martin
Your dissection of HCB's work simply just blew me away. Consider me now a believer of the Canon of Design. ~ Hafizuddien Ju
"After reading this post, I took the protective plastic cover that's on my camera's LCD and drew the root phi basic armature on it. Don't worry, I didn't damage the LCD, but I think I will begin to use this as a way of checking myself for the next little while and see where it gets me.
I even reviewed my favourite images that I've taken in the last year and they are flukes: they hit this Root Phi grid fairly closely (even closer with a quick crop!). I guess I just didn't realize why I liked what I did!
Thanks Tavis, I'm enjoying this blog immensely. Keep it up, I want to keep learning!" ~ Tim Lingley