Photography Composition and Design Book

 Photography Composition & Design Book Description
A skyscraper can't be built without a proper foundation, just like a crunchy taco can't be built without a shell. The same goes with your art, whether it's street photography, fine art, cinematography, painting, or even sculpting. The techniques found in this book, though presented with street photos, will easily translate across every visual art and allow you to create remarkable, mouth-watering masterpieces.
Countless artists out there want to push their art further, but they've run face first into a nasty plateau. Art is tough enough as it is, but without proper knowledge of composition and design it's easy to end up in a dark alley waiting to be maliciously fondled by mediocre art. Don't join the masses, join the elite!
Learn serious composition and design techniques in a fun way that will launch you to the master level. You might even get a chuckle from the film photos capturing whacky tourists as they wonder aimlessly on the beautiful beach of Waikiki, Hawaii. Take part in the fun and seriously improve your art in a way that would make Da Vinci and Van Gogh smile with pride!
Over 350 photos and diagrams, tons of techniques covered, and assignments to get you started!
Photography Composition & Design Book Preview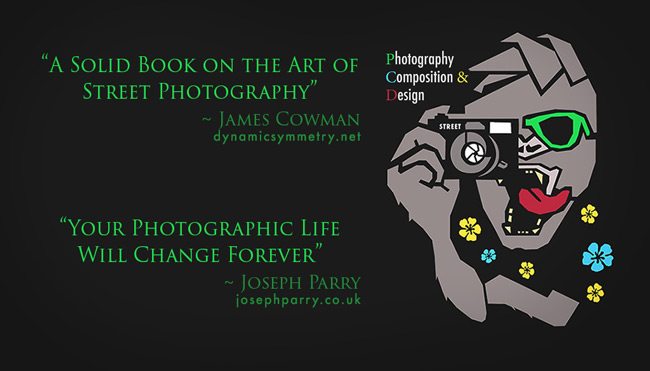 Table of Contents
The table of contents below lists all of the amazing techniques that are covered…figure-ground relationship, law of continuity, separating shapes, color theory and more. Not to mention all of the great philosophy behind shooting photographs when you are out and about. No other book puts together these powerful techniques in such a simple and fun way!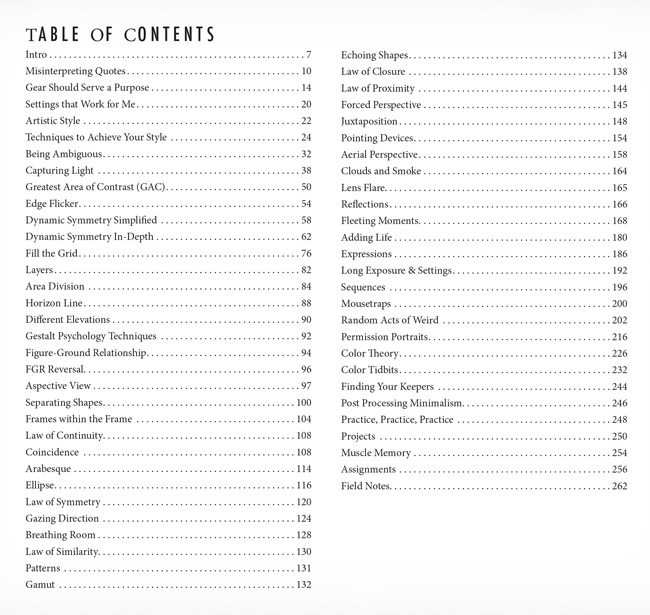 Page Previews from the Photography Composition & Design Book
Here are a few samples of the book and PDF page layout. The PDF is coming mid-February. You can download the high resolution samples HERE to read the info a bit clearer.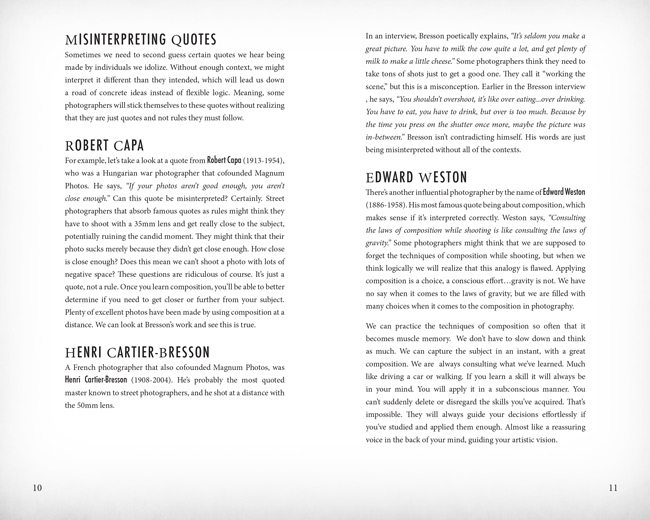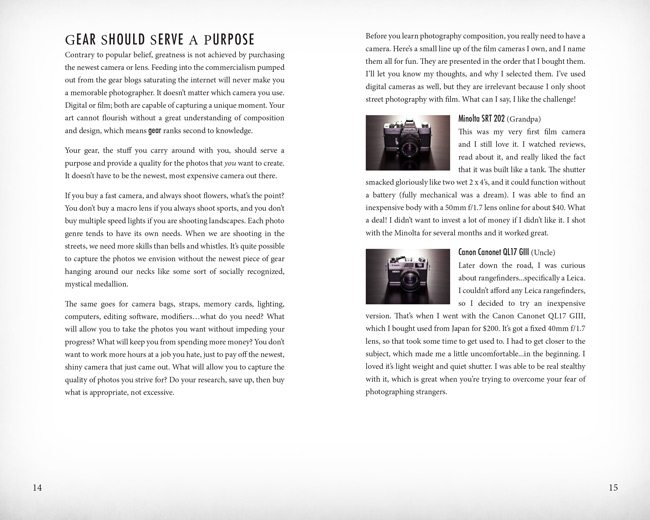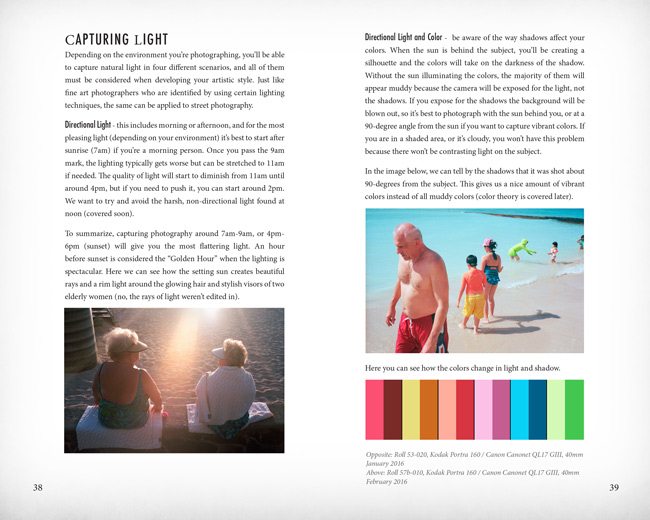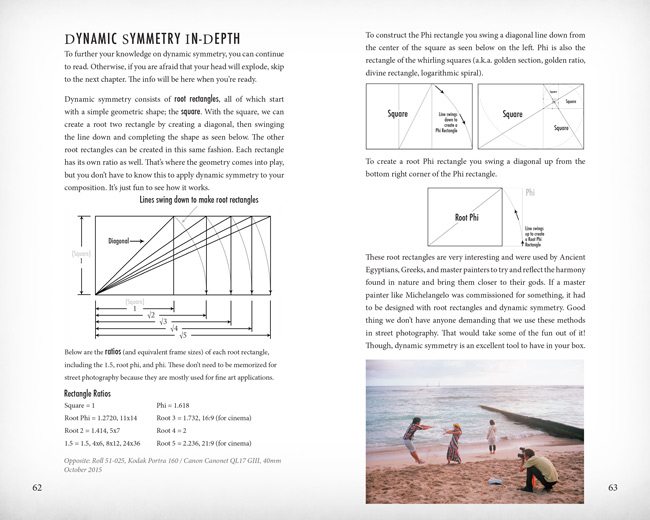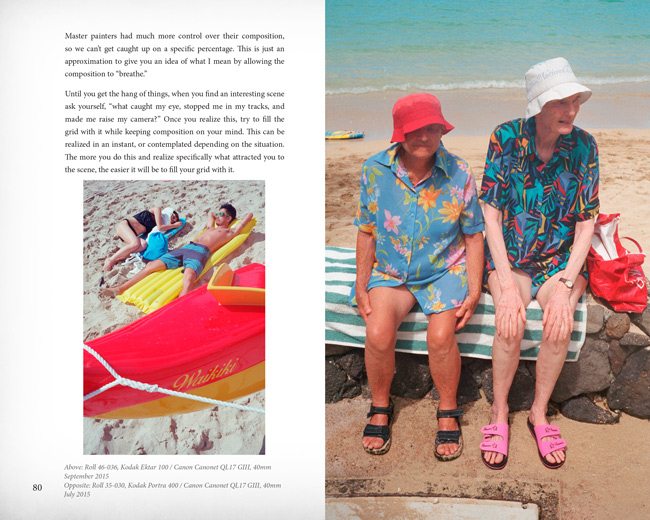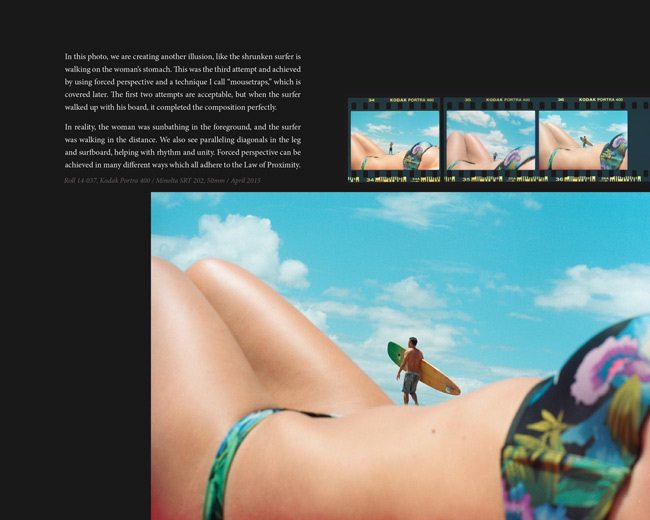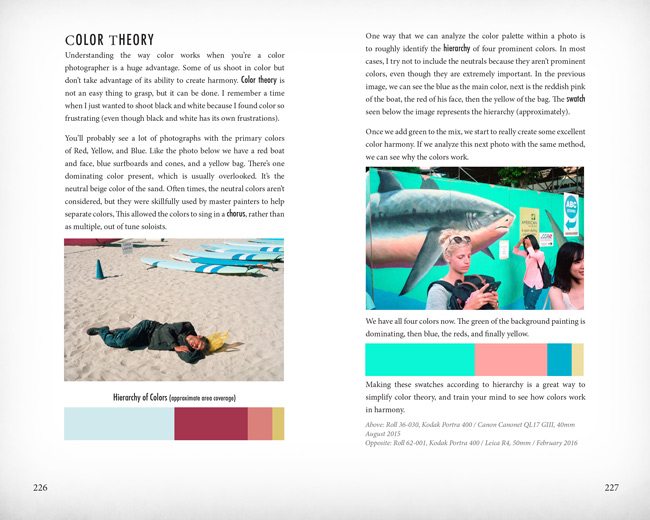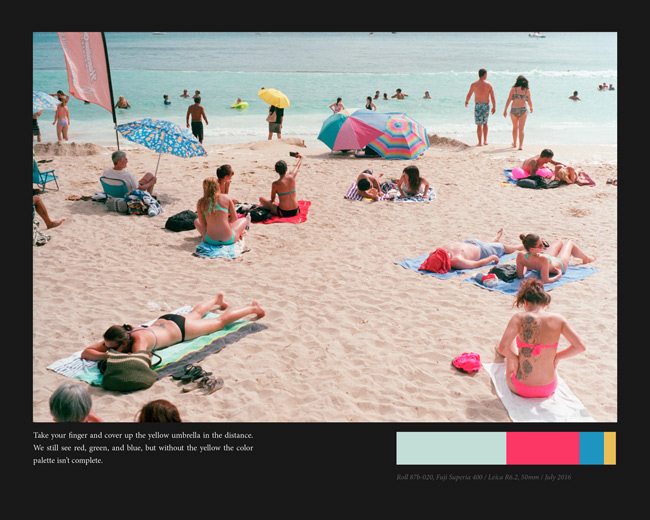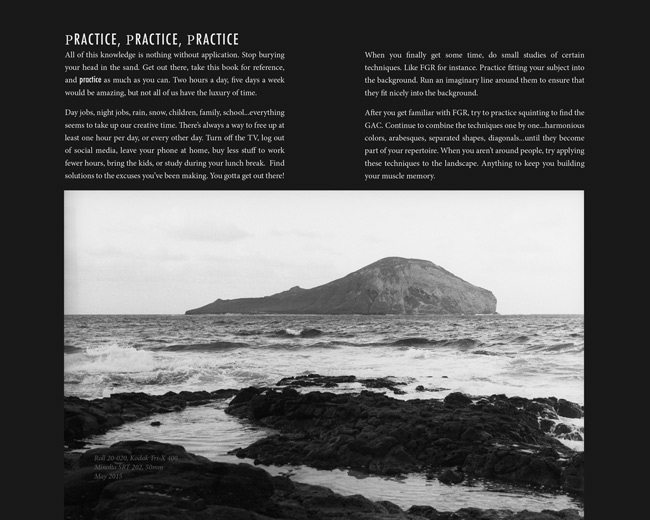 Street Guerrilla Night Photography Video
My friend Mychal Sargent from Sunburned Albino Productions made this awesome video of us doing some night street photography in downtown Honolulu (January, 2012). I've learned so much since then and have jam packed it into the book.

Street Guerrillas – Episode 1 from Sunburned Albino Productions on Vimeo.
 eBook Format Available on Amazon Kindle and iOS
The book is exclusive to Amazon Kindle for 90 days (as of 11.15.16) at an EXCITING  price! Click HERE or the image below to buy the NEW BOOK!
18.99 $14.99 (21% Off)
Note: After the 90 days on Amazon I will release PDF and Printed versions on my site with prices varying.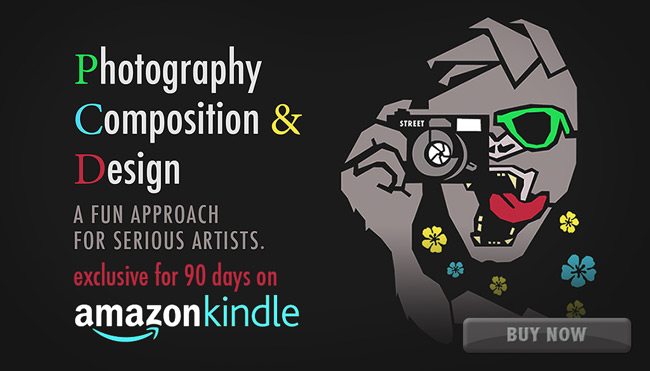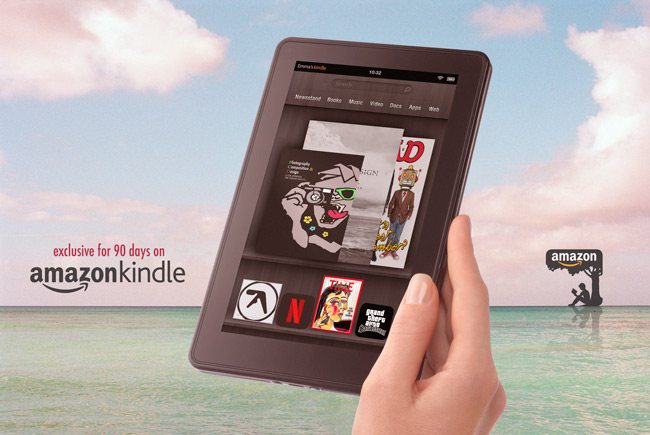 Assignments and Field Notes PDF Download – FREE
Made for artists who have purchased the digital download and want to print these assignments to help them achieve their goals.
Get them HERE!
What People Are Saying
"If you wondered how my images jumped in quality, hands down there is no other thing that has done it as highly as Tavis Leaf Glover's teaching in this book and Stefan Kohler educating me in colour and retouching.
Get this book and your photographic life will change forever, I promise you! I know because I've spent the last year reading everything Tavis has written including power reading this book today, the whole thing." Joseph Parry (of DIYphotography.net)
"Being a teacher of design, I can honestly say it's difficult finding reliable information on the art of composition. Most photography books only cover the ready-made rules of art; the Rule of Thirds, the Rule of Odds, the Rule of Space, Leading Lines, etc. None of which have any value when it comes to creating masterful art.
Also, being a photographer and having a love for street photography, finding a book written on how to improve your street photos is even harder. All of the books and free online e-books I have read in this genre only cover the abstract art concepts of image making and none of them are based on reliable information on design.
I came across "Photography Composition and Design: A Fun Approach for Serious Artists" on Amazon.com and ordered it right away. I have to say I'm thrilled that someone has finally written a solid book on the art of street photography and this is a great follow-up book to the Canon of Design (I use the Canon of Design as a reference guide for my own website).
This book covers everything from the importance of camera gear to lighting to applying Dynamic Symmetry to your images, and so much more. It's simply a joy to read. If you're a serious photographer and you're unhappy with your photographs, give this book a try. You won't regret it. I guarantee if you apply the design techniques that Tavis Glover recommends, your street photographs will improve dramatically." James Cowman (of DynamicSymmetry.net)