Analyzing Smith's Rule of Thirds Statement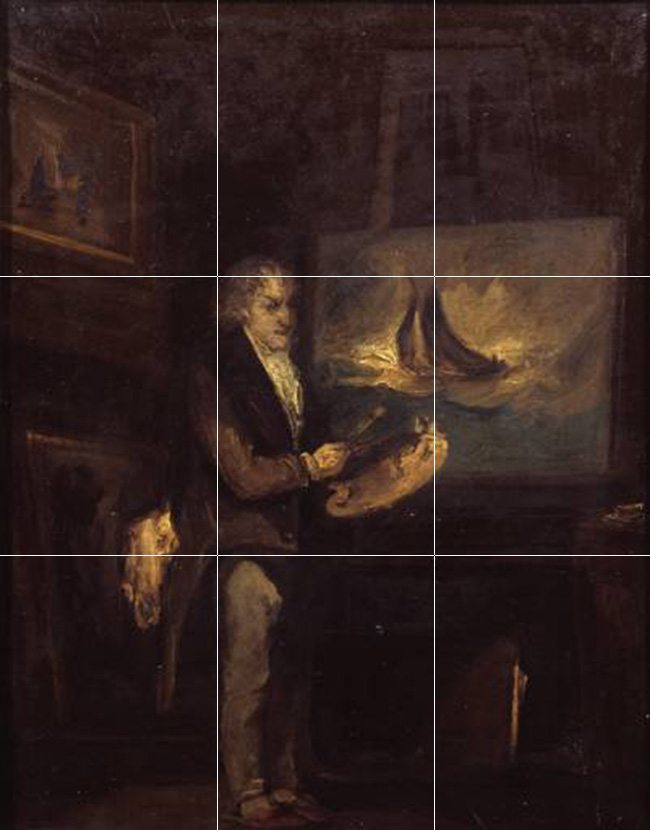 By now you should be able to see some flaws in Smith's painting. No arabesque, GAC is confused by two other bright points…I will stop there. But, he did in-fact hold true to his rule of thirds statement…look at that leg, perfectly lined up on the left third. Bravo! Just please, don't follow his example.
13/365
So, why was design taken out to the forest, shot and left for dead? To simplify things? If that's true, then shame on us.  I don't think Smith's intentions were to have the rule of thirds become a watered down version for design, but he definitely got the ball rolling. I can't blame him for trying to help others and better their compositions though. It's likely no one was there to teach him the ways of design. Some things can be simplified and come out better in a result, like the invention of microwavable popcorn or the dishwasher, but artistic composition shouldn't have been one of them.
"Design was kept a secret, and the rule of thirds was praised by the Gods of oversimplified mediocrity"