Camera Gear is Based on a Matter of Purpose and Quality

A self portrait of when I first bought my Canon 6D in December 2012.
273/365
I wanted to right about something that is pretty important as far as camera gear is concerned. A lot of us are caught up in the hype or the commercialism of gear, and to be honest, it can get quite out of control. Your gear, the stuff you carry around with you, should serve a purpose and provide a quality for the photos that YOU want to create. It doesn't have to be the newest, most expensive camera out there.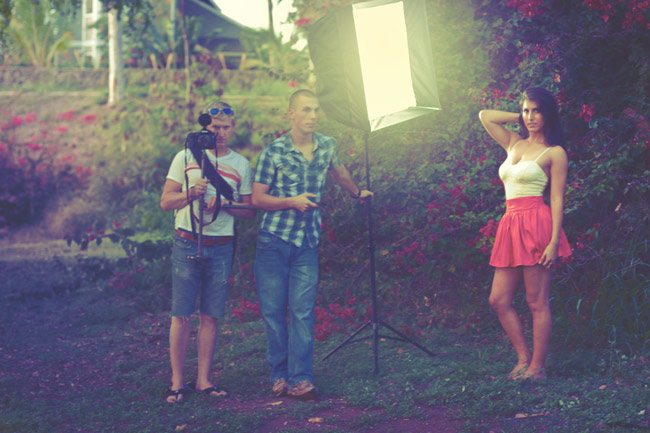 Here's a look at the 28″ Westcott Apollo Softbox. And my friends Mychal, Nick, and Carmen.
If you buy a fast camera, but always shoot landscapes, then buy a crappy lens, what's the point? You don't buy a macro lens if you always shoot portraits. And you don't buy multiple speed lights if you are shooting landscapes. Each photo genre tends to have it's own needs. What type of photographer are you? Are you a landscape photographer buying the 5D Mark III because it has a higher FPS (frames per second) and multiple focus points? These things don't matter with landscape photography. It's a matter of needs, and why spend more on a camera when you don't need more.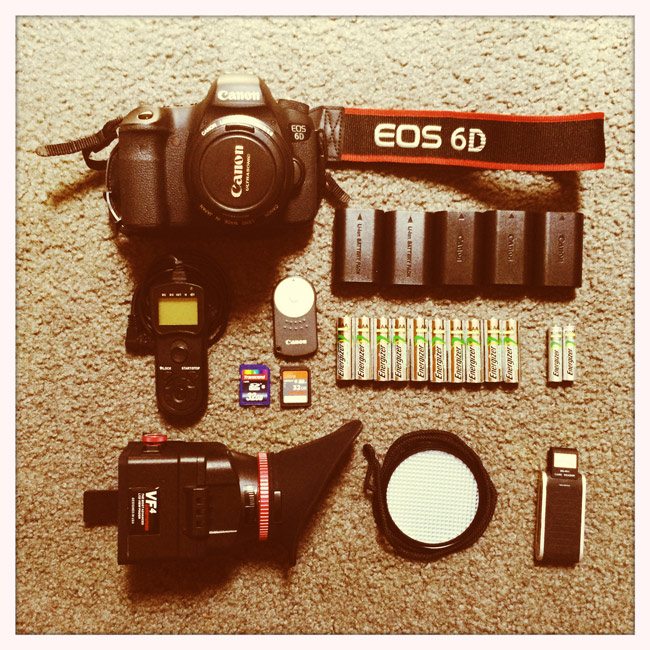 I use the camera, the batteries, and the memory cards the most. Everything else is rarely used. The remote's were replaced by the WIFI capabilities of the 6D. The expo disc works well, but I haven't had a chance to use it much lately. Same with the Carry Speed LCD Viewfinder.
When I was searching for a camera to upgrade from the Canon 7D, I had to weigh my options. I didn't have an endless budget, so I had to consider what camera would serve my needs. I primarily shoot scenes that are set. I don't shoot sports or fast moving objects, and at the time I was taking lots of self portraits. This is why I chose the Canon 6D. It has a full frame sensor, and Remote WIFI capabilities. Sure I wanted the 5D Mark III because it had all the bells and whistles, plus it was the hottest camera out. But did I really need to spend an extra $1000 on features I didn't need? I can take that extra money and invest it in a nice lens, because that greatly affects the quality of an image.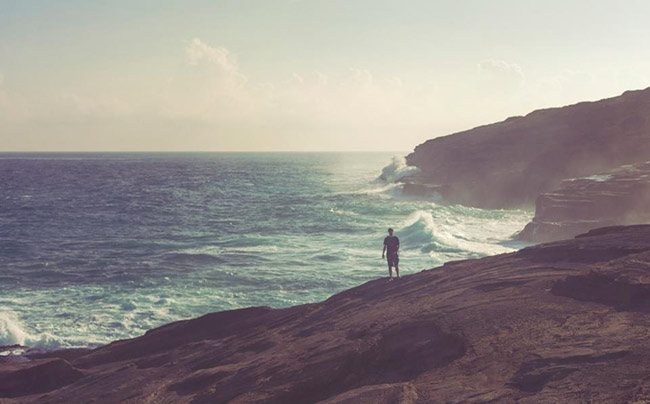 This was a test shot using the WIFI capabilities on the 6D, and using my iPhone to position myself and the background wave. I'm glad the wind didn't know my tripod over!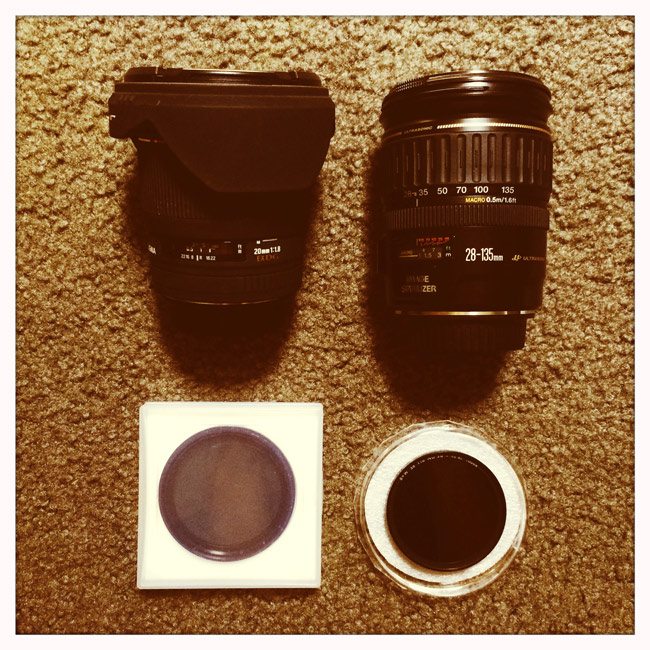 This is the Sigma 20mm 1.8 and the Canon 28-135mm 3.5-5.6, a graduated neutral density filter for shooting wide open in the sun, and the B+H 110 ND filter for long exposures in the sun.
The same goes for film cameras, bags, memory cards, computers, editing software, lighting, modifiers…what do you need? What will allow you to take the photos you want without breaking the bank or impeding your progress? What will allow you to capture the quality of photos you strive for? Do your research, save up, then buy what you will use and need.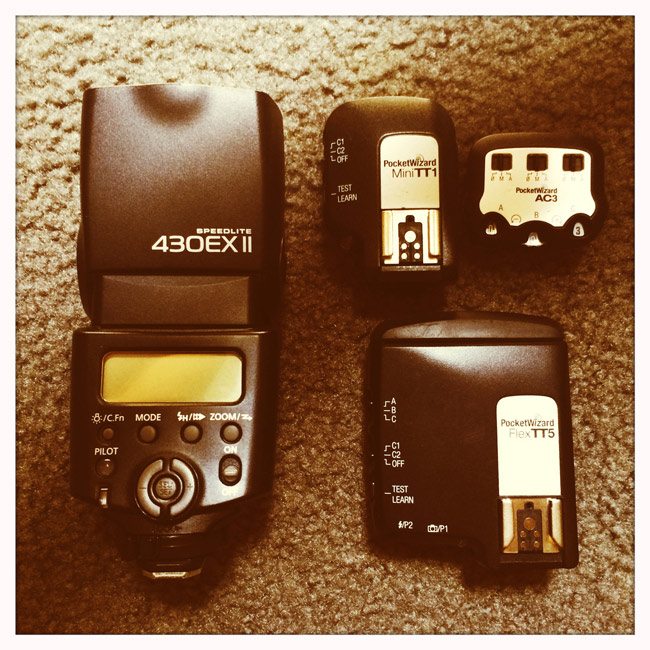 This is the Canon 430ex II, and Pocket Wizards with the AC3 zone controller. I don't use this as much now. Ever since I upgraded to the 6D my Pocket Wizards haven't been working other than manual mode. It's a pain to chimp the lighting and keep opening and closing my soft box. I wish they would make an update because I really loved using them!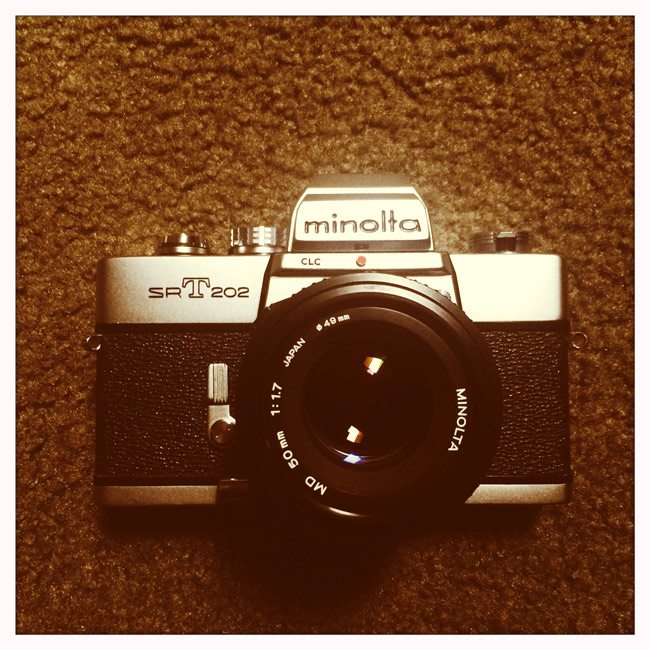 This is the new addition to my gear bag. The Minolta SRT 202 which shoots 35mm film. I also have a 50mm 1.7. Nothing too fancy, but to start shooting film it only cost me $19 for the camera and $17 for the lens off of KEH.com! I've been playing with it more than my expensive camera…go figure.