Composition with Overlapping Root Rectangles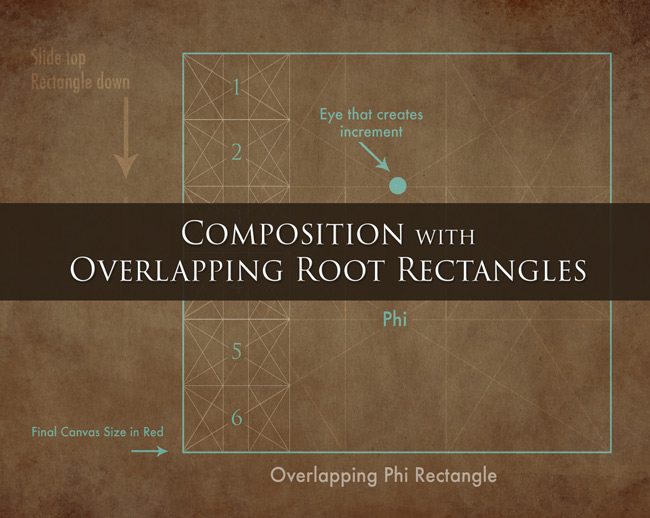 #419
Hi everyone, welcome back! Much love for all of the continued support. I can't tell you how much I appreciate all of the great emails, comments, and gratitude I receive every day.
Today we are going to cover a topic that sparked my interest ever since I analyzed a Klimt painting (see #404). He composed a painting with multiple phi rectangles, but I couldn't figure out how he came to use that specific grid. Well, today I show you how he did it!
It's all about properly overlapping the armature of rectangles to get the desired size of a specific canvas or fine art photograph. I break down this complex composition tool with plenty of diagrams and explanations that will allow you to simply apply it to your art. Let's get into it!