Decoding the Timeless Subjects of Master Painters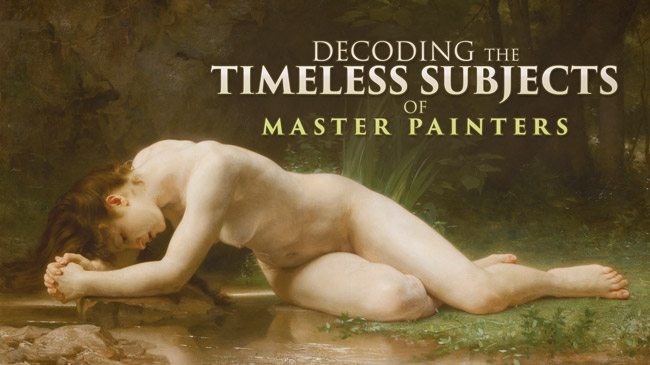 #461
Much love for all of the support everyone, it's always appreciated!
Ok, so we know all of the masters created great compositions and designs, but how did they select their subject matter? How did they make their art timeless?
We can portray any subject we want in our art, but to create something timeless we'll have to be selective of what we include. When I was looking at master painters for drawing, painting, and photo inspiration, I decided to dig deep into all of their work and compare them to each other. Specifically, for subject matter and the background they painted the subject into. This is when I discovered that a lot of them portrayed timeless subjects. These timeless subjects, as it turns out, are very appealing and can be enjoyed century after century.
Not all of the subjects of master painters are timeless, of course, but if we decode their art and take some notes we can create something of our own which is timeless. Let's get into it!