The Man Who Taught Bresson Geometry

Above left we see Bresson and his photo. Above right we see Andre Lhote and his painting.
232/365
As many of you know, Henri Cartier-Bresson made it no secret that he was heavily inspired by geometry. Not so much the mathematics, but the shapes. He nearly incorporates it in all of his photos. Where did he get this knowledge of geometry and composition? It was from a man who I feel is not as recognized for his contributions as he should be. It's Andre Lhote! He mentored Bresson and infused him with something that would carry on throughout his entire photographic career.
Also, I'm including a surprise at the end of this article for The Master Pass members!
"
Passage: atmospheric fluidity, the way from realism to poetry." ~ Andre Lhote
I've done several articles on Bresson which are listed below. Please check them out if you haven't already.
In this next image we can see Bresson using the 1.5 rectangle to organize the frame of his photo…just as his mentor, Andre Lhote, does in his painting below. It makes sense that Bresson would get inspired by the geometric shapes found in the cubist movement. Especially once he learned that the great master painters used dynamic symmetry as well.
"For me photography is to place one's head, heart and eye along the same line of sight. It is a way of life. This attitude requires concentration, sensitivity, a discipline of mind and a sense of geometry." ~ Henri Cartier-Bresson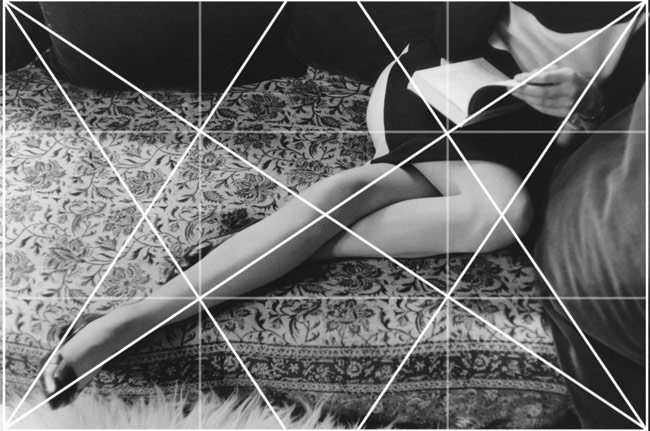 Here's Bresson taking a self portrait of himself drawing a self portrait.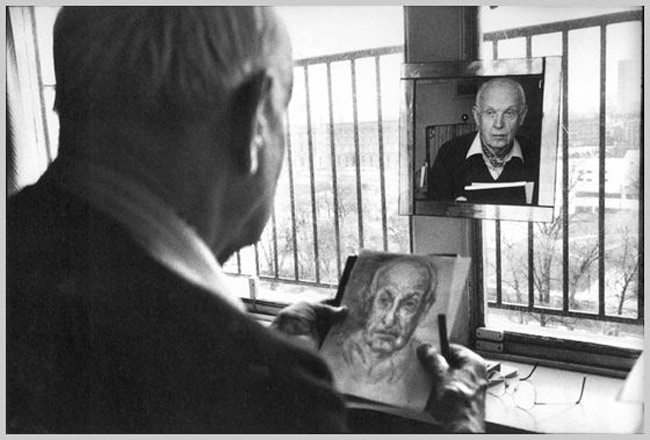 Andre Lhote
Andre Lhote (born July 5, 1885, Bordeaux, France—died January 24, 1962, Paris) learned wood carving at age 12. Later he was apprenticed by his father to a local furniture maker to be trained as a wood sculptor. As he studied at Ecole des Beaux-Arts from 1898-1904 he also painted. In 1905 he left home to get his own studio and devote himself to painting. Though, he was most remembered not as a visual artist, but as a writer who articulated Cubist theories in rare, yet excellent books called "Treatise on Landscape Painting" (seen at the end of this article) and another called "Figure Painting."  His work reminds me of a mixture between Picasso and Matisse, and I feel he is just as good as either of them, though not as widely known. He was an educator who influenced a generation of French artists…and one French photographer in particular…Henri Cartier-Bresson.
He had 20 year old Bresson as a student for one year, 1927-1928, at the Lhote Academy. Yes, only one year. It doesn't take long to get a huge amount of guidance and inspiration from a great mentor. I was fortunate enough to study with Myron Barnstone for two classes (along with his DVD series) before his retirement. If you are looking to improve, find a mentor, and find one fast! Alive or dead, study from them and see yourself improve.
Lhote took his pupils to the amazing Louvre museum to study classical artists and to Parisian galleries to study contemporary art. This would make his students well rounded. Cartier-Bresson's interest in modern art was combined with an admiration for the works of the Renaissance. He often regarded Lhote as his teacher of "photography without a camera."
Although Cartier-Bresson gradually began to be restless under Lhote's "rule-laden" approach to art, his rigorous theoretical training would later help him to confront and resolve problems of artistic form and composition in photography. Sure, some of these design techniques may be a bit tough, but after reading and studying them they will be the voice you hear in the back of your mind that guides you in your toughest artistic decisions. 
In the painting below by Lhote we can see him using the 1.5 grid to organize his canvas. Now we know where Bresson got it.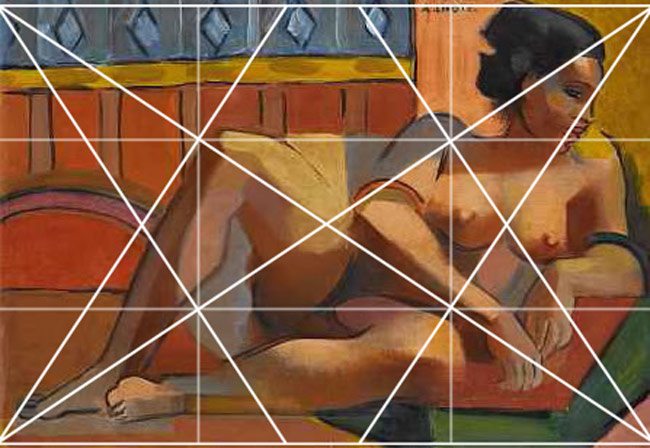 Here's Lhote working on a painting. Great perspective!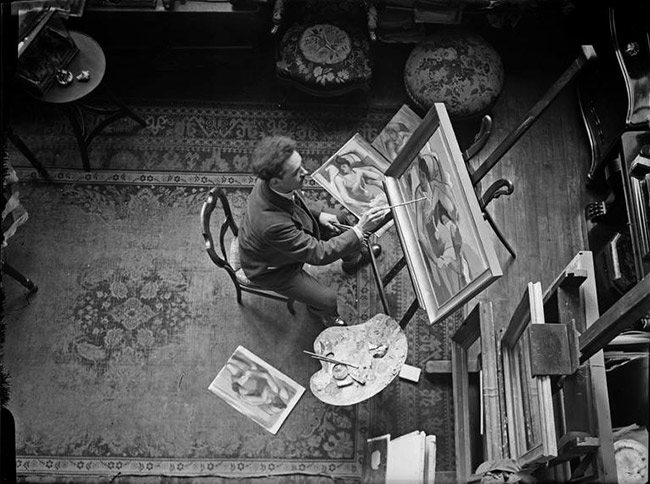 Now we'll get to see some of the great paintings in which Lhote created when he wasn't teaching, writing, or sculpting.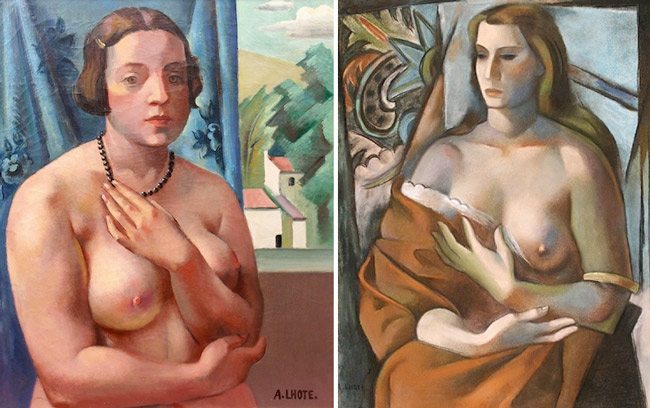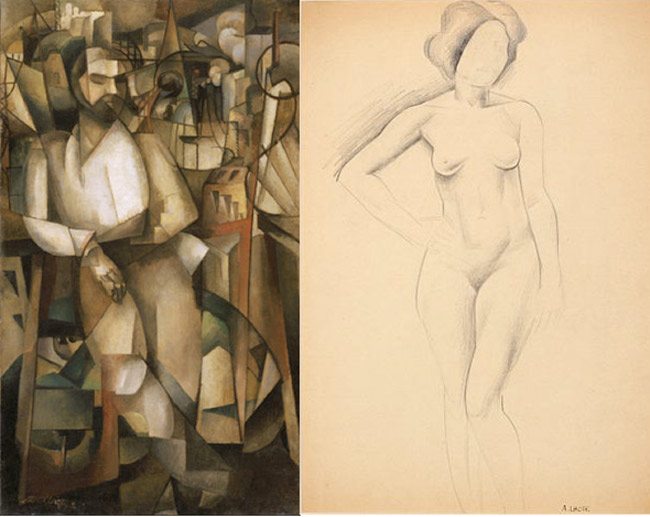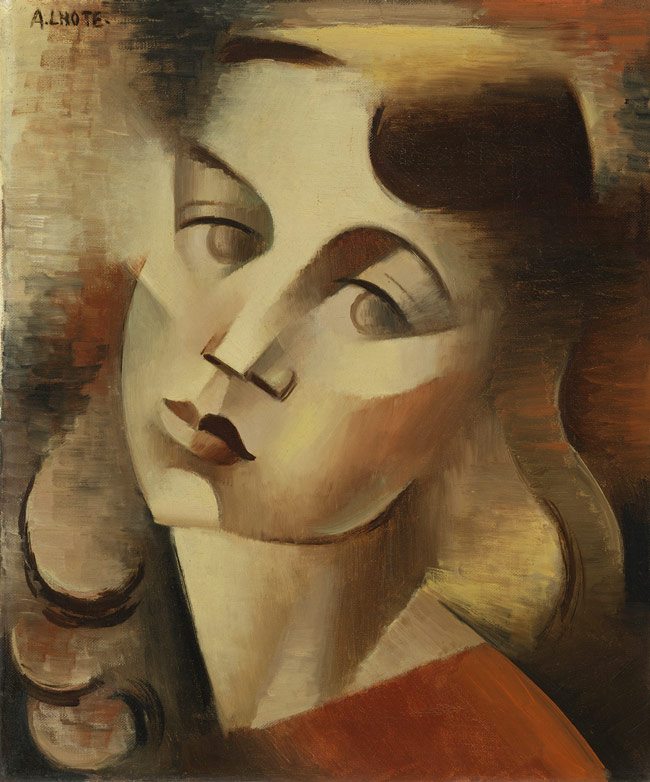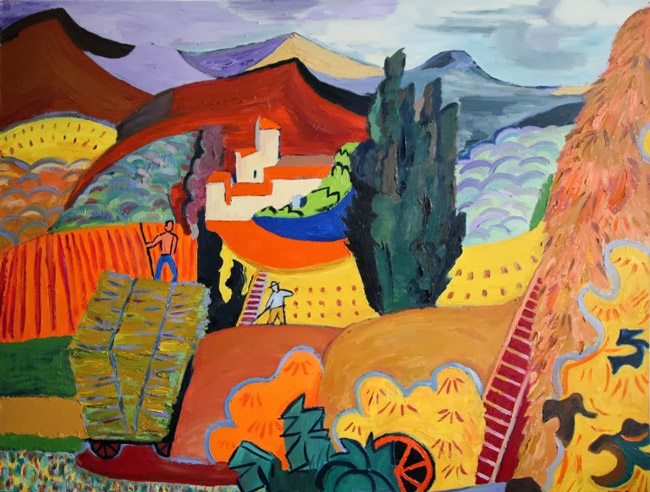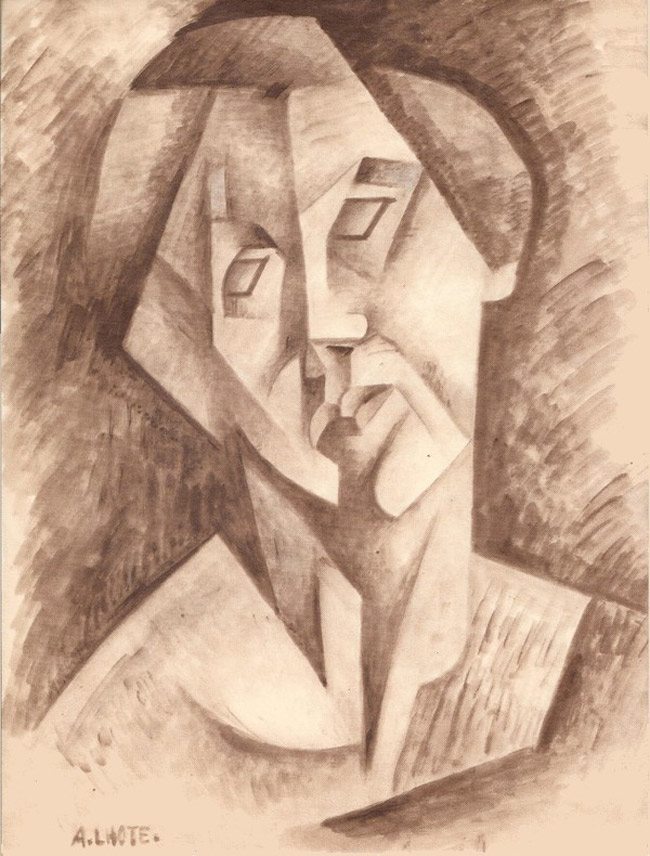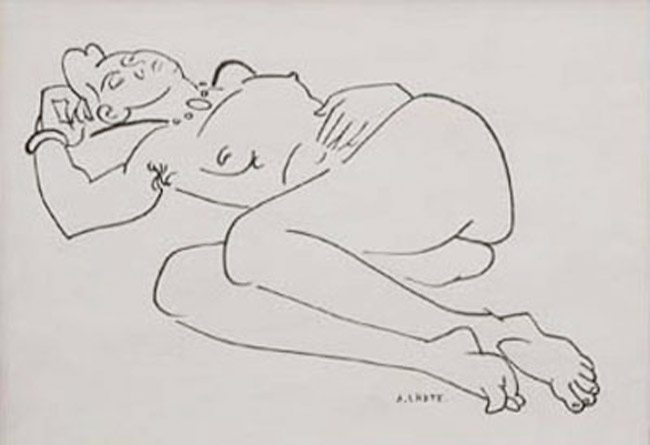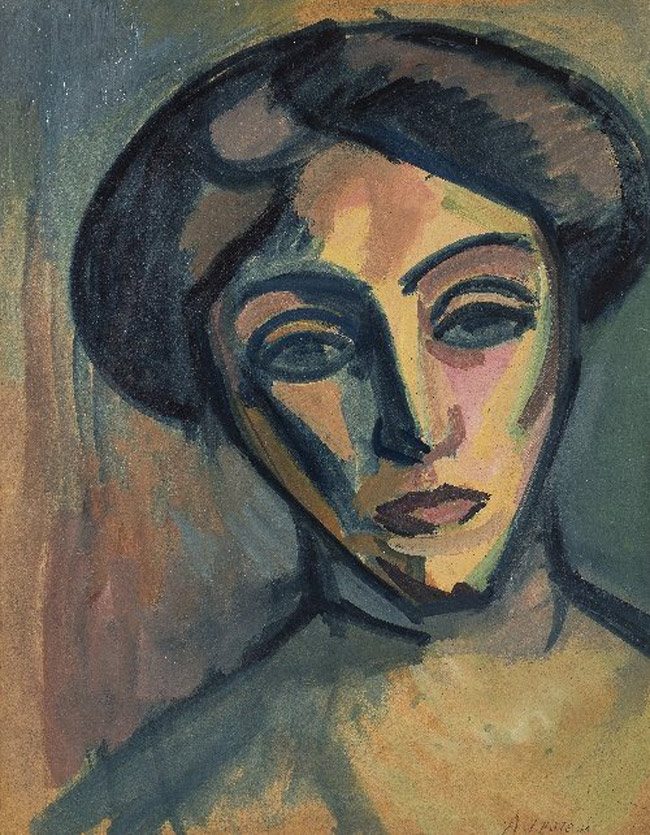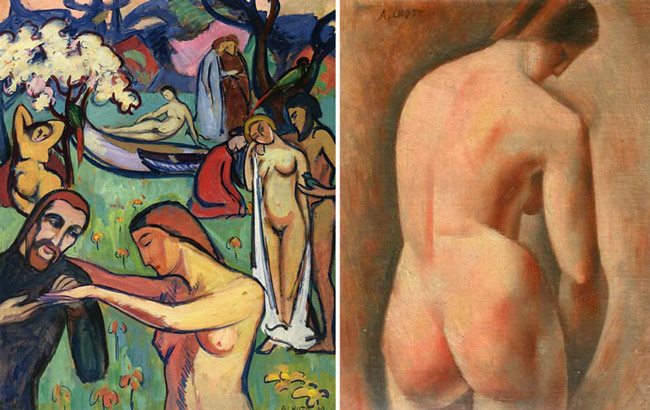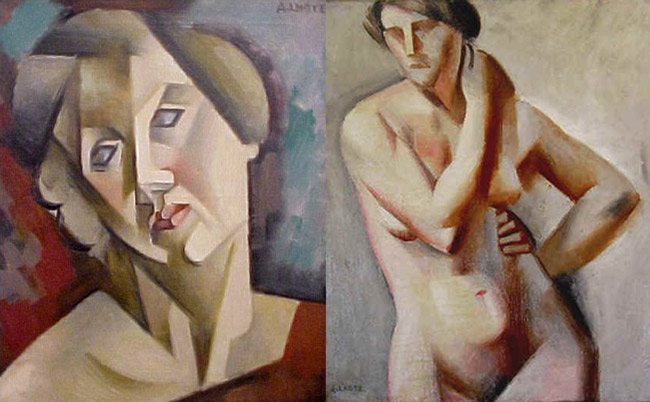 Here's a happy picture of Andre Lhote. Wouldn't it be cool if Bresson took this photo?
So now for the big surprise! All of the Master Pass members will gain access to a PDF download of Andre Lhote's book "Treatise on Landscape Painting." It is a very rare book that I was fortunate enough to get ahold of. I hope you all enjoy it as much as I did.
There is no Copyright infringement because the book was made before the Copyright law was written, nor is stated in the book.
Go to the Resources Page now to download your copy.