The Master Pass for Continuing Members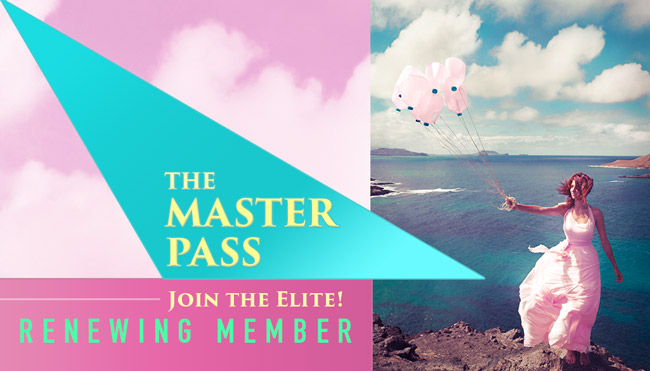 Special Sale Ends in 48hrs!
Thanks for showing your continuing interest in The Master Pass! To celebrate your dedication to mastering your art, you can enjoy the awesome price below 🙂
This one year membership of only $49.99 will get you exclusive access to all of the articles, future articles (averaging 52 a year), and the downloadable resources.
That's an amazing value and less than $1 per article! Where else can you consume inspiring content for less than a McDonald's cheeseburger?

*If you're renewing near the expiration of your last membership, then your member info should be ready to go. If it has been deleted, or you'd like to create a new one, please let me know. This reoccurring membership will lock you into this great price for as long as you keep it.
$119.88 $49.99 SAVE!