Top 10 Color Street Photographers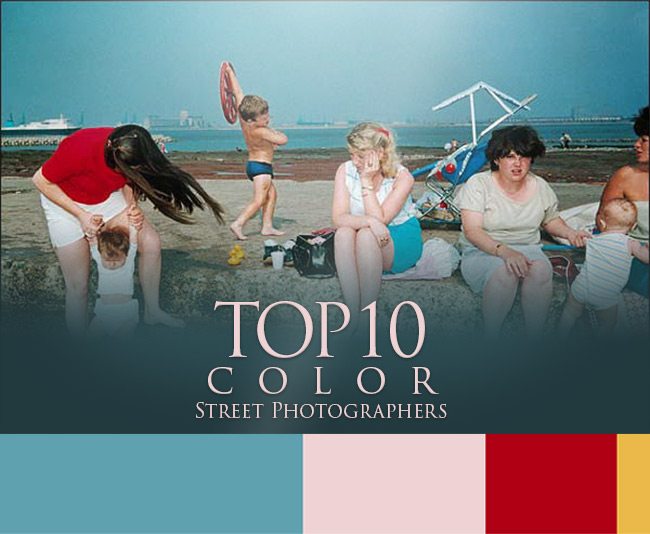 Photo above is by
Martin Parr
and shows the limited color palette.
#400
Hey everyone, welcome back! Thanks for all of the support, I really appreciate it!
Today we are going to take a look at 10 of top color street photographers. Allow yourself to be inspired by their work! We'll also take a look at color theory, and the way colors work together…good and bad.  We'll also see the difference between being a color photographer and actually being a colorist who understands the theory behind it. Not a street photographer? No problem. If you are a painter, you can use these tips to capture better color for those reference shots. Let's get started!